Projecting Objects Can Cause Injury
Fire Extinguishers, defibrillators, hand sanitizers and other common surface mounted objects are often placed high off the floor to prevent accidental injury from bumping or dislodging when passing by. This is especially true in retail stores (shopping carts), healthcare facilities (gurneys) and other high traffic areas.
Unfortunately, when an object projects off of the surface more than 4″ and is mounted above a certain height, it is often not detectable by people who are visually impaired and can lead to injuries.
Easy Comply solutions (such as the Vertical Extension seen in the image) were designed to bring these objects into compliance in an easy and affordable way without the need for professional installers!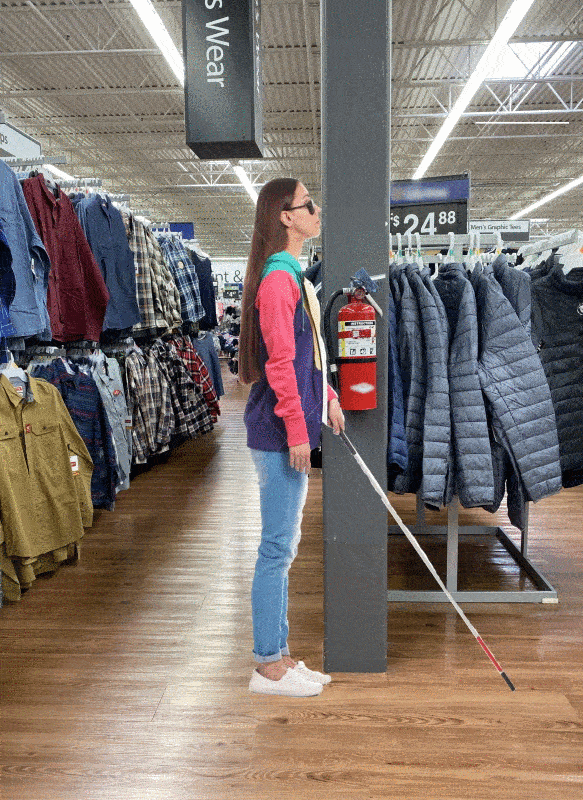 ADA 2010 Standards & NFPA 101 Life Safety Code Compliant Surface Mounted Cabinets
Easy Comply Cabinet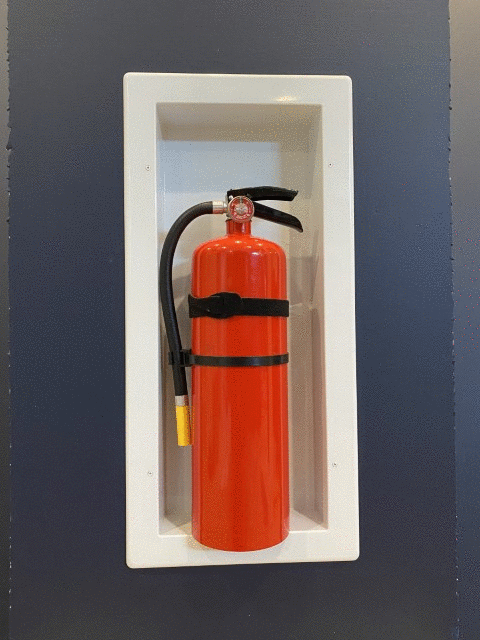 Recess into a standard 4″ wall without the need to frame, patch or paint
Installation is as simple as 1, 2, 3 …
Cut an Opening
Cut the pre-measured opening using the included template.
Insert Cabinet
Insert the Easy Comply Cabinet into the opening.
Tighten Screws
Tighten the 4 swing arm screws to secure to the wall.
Learn More
Low Cost & Easy to Install ADA Standards & NFPA 101 Life Safety Code Signage to Meet Projecting Object Requirements
Extinguishers and other objects can now comply at their same mounting height. The Vertical Extension enables easy detection and Also doubles as an indicator!
Extension rotates 180° to allow carts, gurneys, etc. to easily pass by
Determine Location
Determine the location of the extinguisher, AED or any other surface mounted object.
Attach Extension
Attach Vertical Extension to the surface directly underneath with the bottom edge at or below 27″.
Learn More
Easy Comply Vertical Extension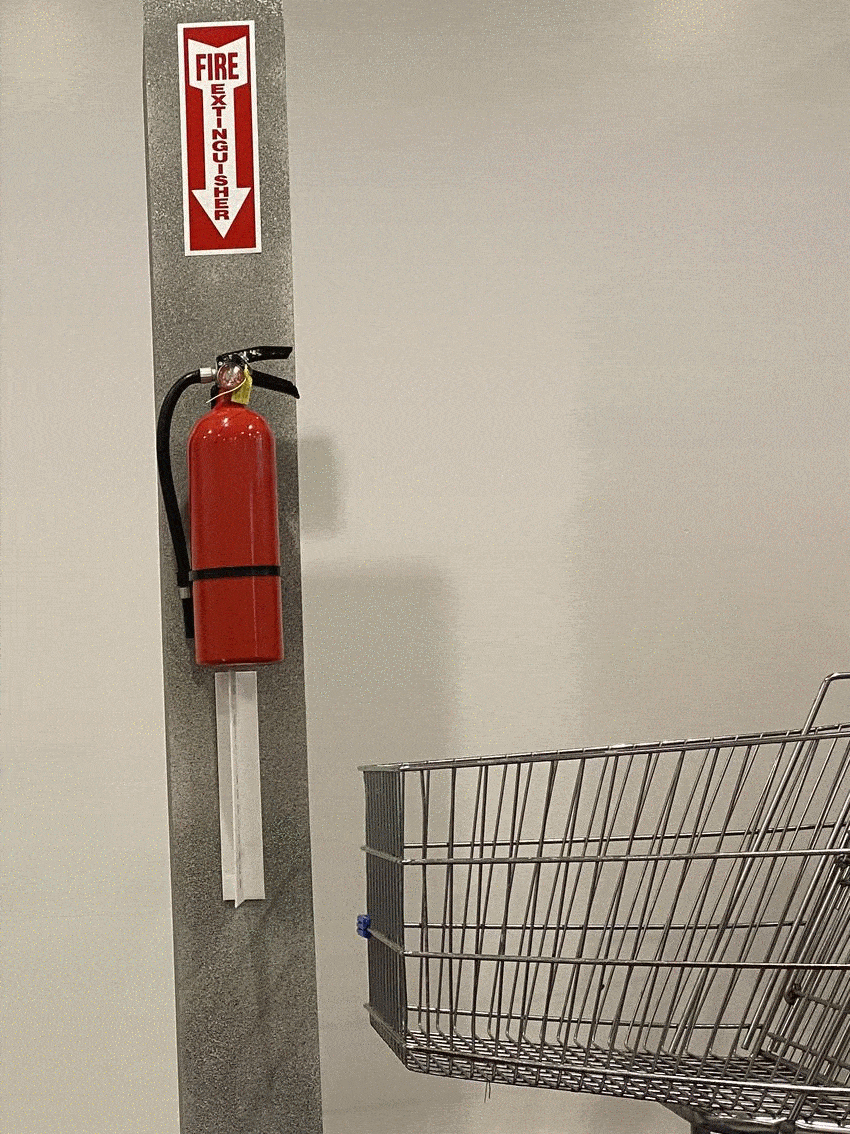 Videos
We hope you enjoy our compilation of product, explainer and educational videos on our solutions and related content.
Easy Comply Cabinet Explainer
Easy Comply Cabinet Overview
Easy Comply Cabinet Installation
Easy Comply Vertical Extension Explainer
Easy Comply Vertical Extension Installation
ADA Protrusion Limits Explainer
Contact Us
Please contact us for more information and we will do our best to get back to you as quickly as possible. You can also give us a call at (312) 600-3966.