ADA Height & Protrusion Standards
Objects with leading edges more than 27 inches and not more than 80 inches above the finish floor or ground have a 4″ protrusion limit.
Cabinet Mounting Height Problems
Many extinguishers, AED machines, etc. are mounted above 27" off the ground in order to reduce the likelihood of shopping carts, gurneys, and small children from bumping into them and getting injured.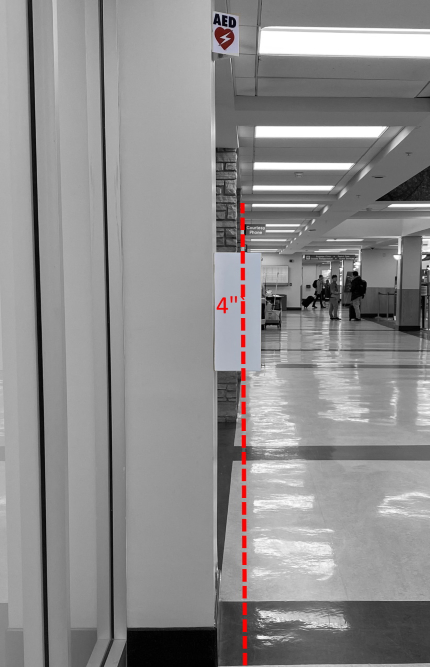 NFPA 101 Egress Requirements
NFPA 101 Life Safety Code requires many healthcare facilities to comply with similar 4″ non-continuous object projection limits.
Limited Compliance Options
For objects that project more than the allowable 4″, recessing into cabinets may not be an option on structural columns and many types of surfaces. Lowering the objects below 27″ has been the only viable option to comply.