Americans with Disabilities Act
2010 ADA Standards for Accessible Design
The following explainer video summarizes the 2010 ADA Standards for Accessible Design Section 307.2 Protrusion Limits.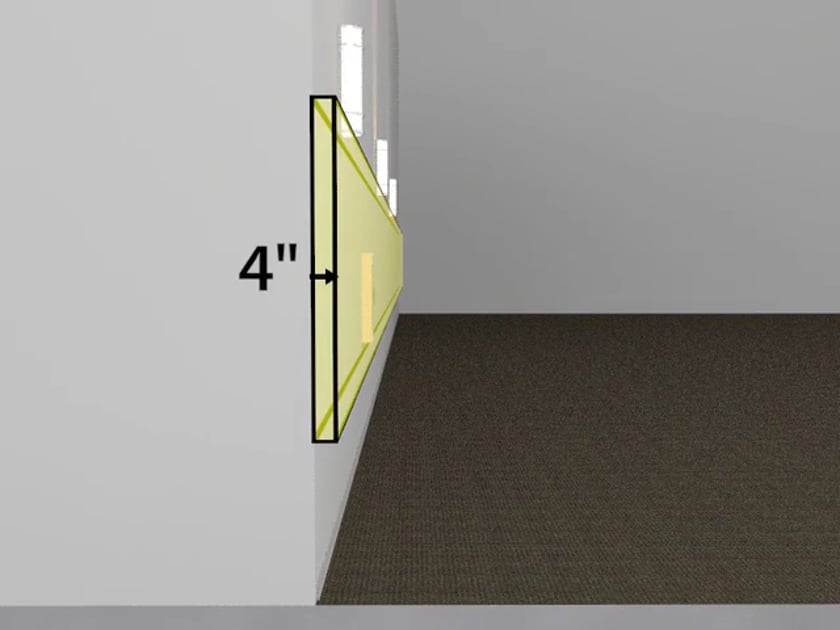 NFPA-101 Life Safety Code
NFPA-101 Life Safety Code Requirements For Design & Construction
The Life Safety Code is the most widely used source for strategies to protect people based on building construction, protection, and occupancy features that minimize the effects of fire and related hazards.
The 2018 edition of NFPA-101 Life Safety Code details requirements that healthcare facilities such as hospitals, ambulatory, long-term care, nursing home and senior living centers must comply with as they relate to surface mounted objects.  Sections 18.2.3.4 and 18.2.3.5 discuss the 4 inch noncontinuous projection requirements.